MGF is excited to announce the relaunch of its most innovative product range to date, GRiPSHORE.
Over the last 2 years since the original launch, the product range has seen several modifications and refinements based on further research and client feedback.  The range now has improved bucket pump valves, strut lock off valves, box handles (for ease of use) and plastic sleeves.
New product additions include:
Edgesafe-Mesh
Edgesafe-GRP
Mini GRP trench box
GRP ladders
Strut extensions
What is GRiPSHORE?
GRiPSHORE is a unique product to the market, lightweight, modular GRP (glass fibre reinforced plastics) shoring equipment that enables rapid creation of a safe working environment in shallow excavations.
Providing a shoring solution for 1000mm to 2000mm deep trenches is a standard requirement.  The GRiPSHORE range enables safe working through lightweight shoring equipment that can be transported easily, installed manually whilst matching the durability and strength of traditional, heavier aluminium support systems.
Why was GRiPSHORE created?
Designed and developed in response to our customers safety needs, the product range provides a versatile hire solution for quickly installed, flexible shoring in excavations up to 2000mm deep and 1450mm wide. The product range is fully patent protected and are registered design of MGF.
What our clients have to say:
GRiPSHORE to the rescue on Millionaire's Row
Rising Main Replacement with GRiPSHORE at Wigton Road, Leeds
Sewer Replace in shallow trench utilising GRiPSHORE
http://www.mgf.ltd.uk/gripshore-rescue-millionaires-row/
http://www.mgf.ltd.uk/case-study/energy-waste-4/
http://www.mgf.ltd.uk/case-study/case-study-sewer-replacement/
See below to view our GRiPSHORE New Product Video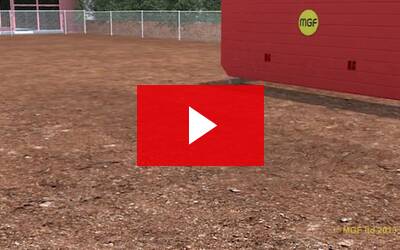 For more information about the MGF GRiPSHORE  product range browse our website or to arrange a demonstration please call our Head Office on 01942 402 700.